Continuing with the objective of strengthening and strengthening the link with different non-governmental organizations from the Corporate Social Responsibility area headed by Fernando Gonzalez, EXO signed a framework agreement with the Pupi Foundation, founded 20 years ago by the former national team player and current Vice President of Inter Milan Javier "Pupi" Zanetti. The agreement provides for cooperation to implement projects related to health, telehealth, education, sports, entertainment, culture and the environment, among others, for the benefit of the community of both institutions involved.
Within the framework of this agreement, which was signed by the Argentine soccer legend, we accompanied the inauguration of the PUPI sports and recreational facility located in the city of Lanús. This space -which stands as a modern gymnasium- will have two notebooks donated by EXO for administrative operations.
The event was attended by the head of the Pupi Foundation, Andrés De la Fuente, the Secretary of Education, Employment and Sports, Damián Sala and the local Undersecretary of Sports, Gabriel Facal, among others.
The Mayor, Néstor Grindetti, the Chief of Cabinet, Diego Kravetz and the vice-president of Inter Milan, Javier Zanetti, performed the traditional ribbon cutting ceremony at the Piñeiro Park Recreational Center (Los Patos 4297) on the occasion of the formal inauguration of the modern gymnasium built by the foundation of the famous former soccer player.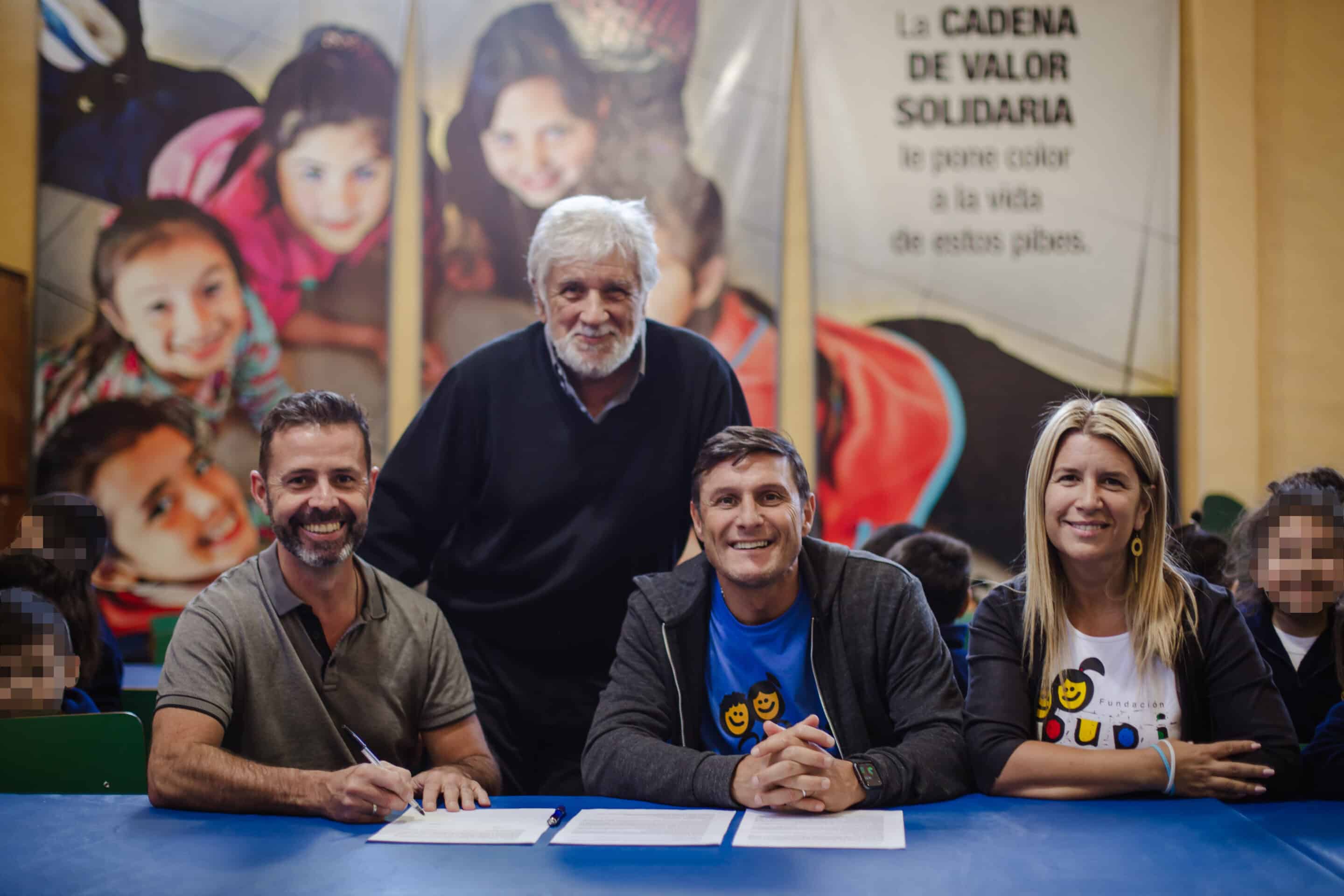 "We have been working with Fundación Pupi for a long time. Last year we participated in the fundraising dinner where EXO Argentina supported this initiative of the PUPI Foundation by providing technological equipment: a set of company tablets that spread the campaign "Your chance, their chance" to each of the guests, information totems and easy recognition tablets that measure body temperature (TX30 terminal)," said Gonzalez.