EXO and Racing on Children's Day
As it has been doing for the last five years, EXO was present for the Children's Day celebrations at Racing Club's Tita Mattiussi venue through Racing Solidario. There, the company participated together with Cascos Blancos (White Helmets) who performed CPR (Cardiopulmonary Resuscitation) demonstrations for children in the tents set up especially for the event.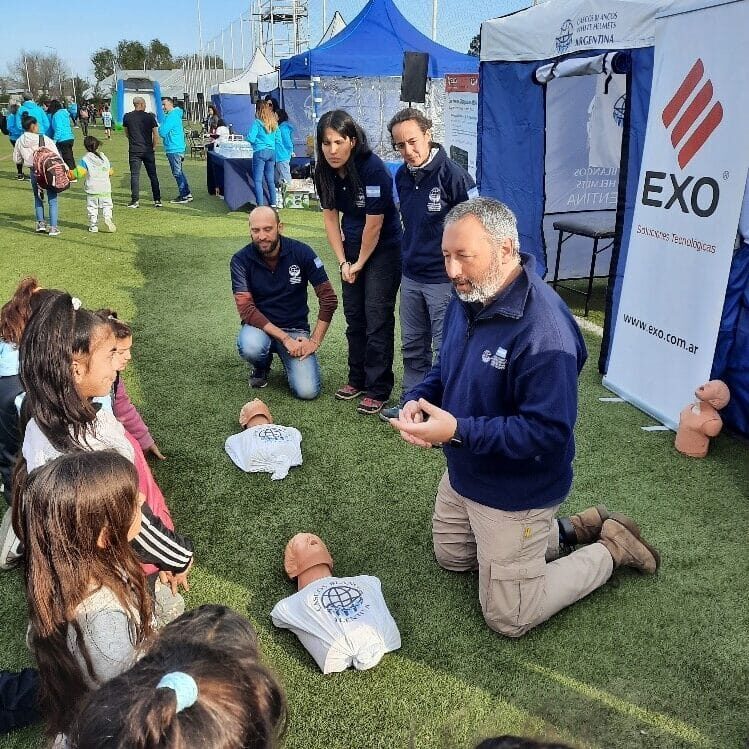 EXO Telemedicine Equipment
During the day, two Telemedicine equipment installed by EXO (CDM - EXO Mobile Diagnostic Center) were available to provide support for primary health care to the attendees.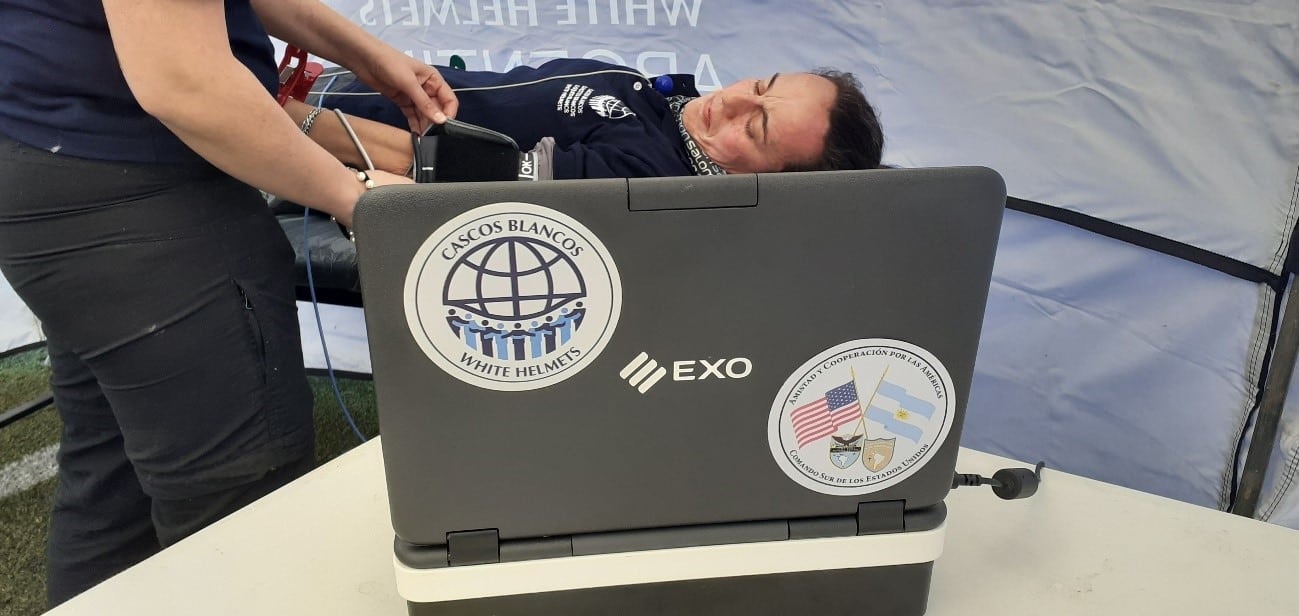 Fernando González, EXO's CSR Manager, said about this initiative: "At EXO we firmly believe that inter-institutional collaboration is the key to promoting actions that strengthen our commitment to children, sports and environmental protection. The executive assured that "we continue to focus on partnerships and working together on projects that reflect the values and needs of the community. To this end, EXO joined forces between Racing Solidario and AYSA, which donated more than 100 trees (jacarandas), the first of which was planted during this special event.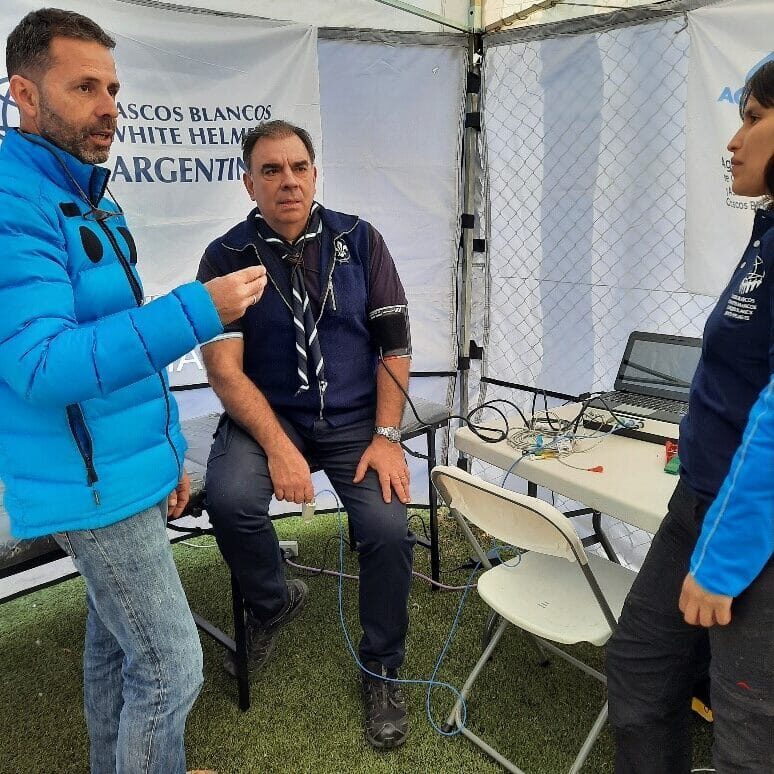 Fernando González with renowned journalist Luis Otero from Canal 13 testing the CDM equipment.