Buenos Aires, 2 May 2022. The return of the 46th edition of the Book Fair in a physical format far exceeded expectations, after a first weekend packed with visitors who came to meet authors and publishers. This space -already converted into one of the most important events of the cultural agenda- returned to put the City of Buenos Aires in the centre of attention of the world of culture and literature.
After two years in virtual format due to the coronavirus pandemic, the Book Fair is back at its central venue in Plaza Italia fully equipped with Biosecurity equipment provided by EXO Argentina to provide peace of mind to the thousands of attendees who will visit it during these three weeks. The aim of the organisers is to offer a safe and secure space with the latest technology equipment.
For this reason, EXO Argentina, a technology provider, has set up a variety of equipment throughout the fair to eliminate bacteria, viruses and fungi; facial recognition and temperature control; ultraviolet light sanitisers and air purification equipment. All these products are strategically located in the exhibition halls and are operated by specialised technicians. "For EXO Argentina it is a real pride to be an essential part of such an important and transcendent event as the Del Libro Fair, which - in this opportunity - will count with Biosecurity provided by our company. We have made available our latest technological innovations to keep the venue in ideal conditions so that everyone can enjoy this reunion between readers and authors," said Maximiliano Miodowski, EXO's Technology Manager.
EXO Argentina will also be present throughout the three weeks of the show with a stand located in Hall 9 of the central hall (4060/70). There you can find some of its main products that make up its portfolio: smart terminals, biosecurity products, education, health and Internet of Things (IoT). Visitors to the company's stand will be able to register and participate in a prize draw for a 1st prize of an EXO Smart Notebook, a Smart Air Purifier, a 10" EXO Wave Tablet and a Gamer Keyboard.
The company announced that all of the fair's featured products will be available for purchase in up to six interest-free instalments. Among them are: Smart Filter, TX30 temperature chambers, Air Quality Measurement Equipment, Lanin, Self-Management Terminal T49, T19, Easysite T10 Plus, Survey Terminals, and the Kodak 3D printer.
For more information: https://exo.com.ar/exo-en-la-46-feria-del-libro/
This year's Book Fair promises to break attendance records after two years of absence due to the Covid19 pandemic. In the last edition held in 2019, more than one million visitors passed through its aisles.
Biosafe Circuit
Throughout the grounds where the 46th Book Fair is being held, the following equipment is available in all the pavilions:
EXO Energy Intelligent Air Purifier: This equipment allows to maintain pure air free of pollutants in closed spaces by filtering up to 99.99% of viruses and bacteria in the environments. The equipment has ideal measures to use it easily in any part of the home, office or office. It is mobile and has an aesthetic and modern design that blends into any environment. The intelligent room purifier with HEPA filter has eight stages of filtration including activated carbon pellets, ultraviolet light and releases more than ten million negative ions per cubic metre. This device is designed for enclosed areas between 50 and 70 square metres.
EXO contactless face scanner: This contactless(no-touch) terminal was conceived for personnel entry registration. It performs facial recognition of people and automatic measurement of their body temperature, detects the correct use of masks, and can be combined with multiple devices in a corporate environment. Designed for use in access control, it can also be used to open doors, turnstiles or activate other devices. It is easily integrated into the corporate software platform.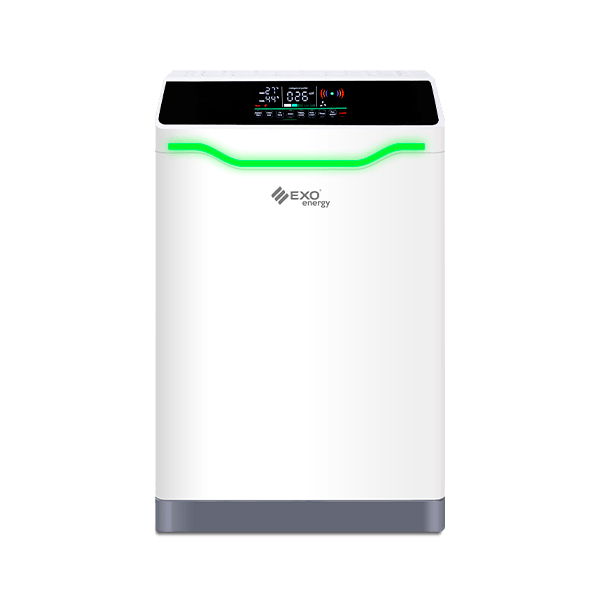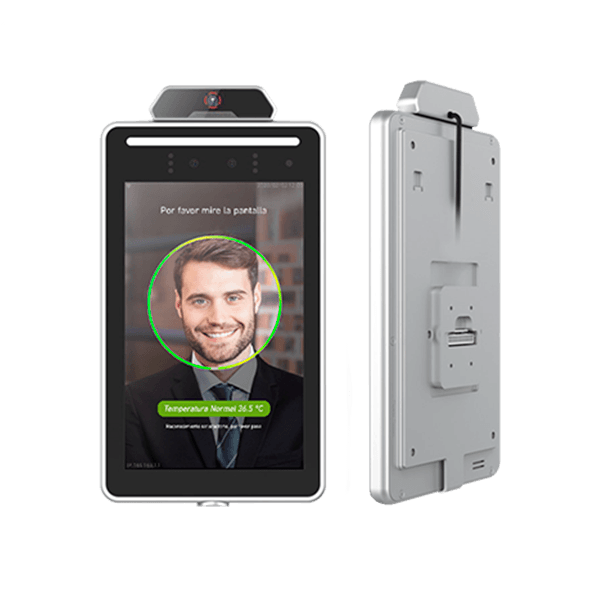 Pampero, Pampero Ultraviolet Sanitising Light: This air disinfection unit is based on UVGI irradiation (germicidal ultraviolet light), which due to its frequency and energy characteristics, is optimal for inactivating bacteria, fungi and viruses according to international experience and research.
Its installation is simple and its operation is automatic, it reduces the viral load of the air that circulates through the ventilation and air conditioning ducts. With successive air renewals, it achieves environments with a low viral and bacterial load.
EXO Mobile Germicidal Unit: Mobile system for disinfection of environments and surfaces based on the irradiation of germicidal ultraviolet light. Optimal for inactivating bacteria, fungi and viruses. Thanks to its simple operation, it is only necessary to place it in the place to be disinfected and operate it for the required time. After a few minutes, disinfections of up to 99% can be achieved in the irradiated area.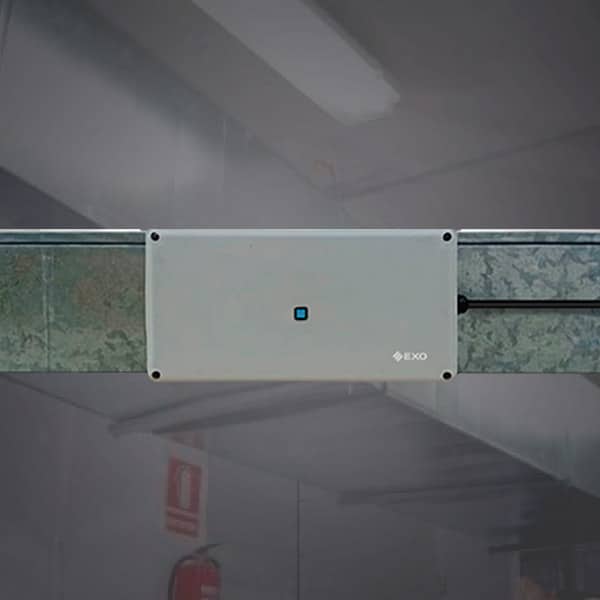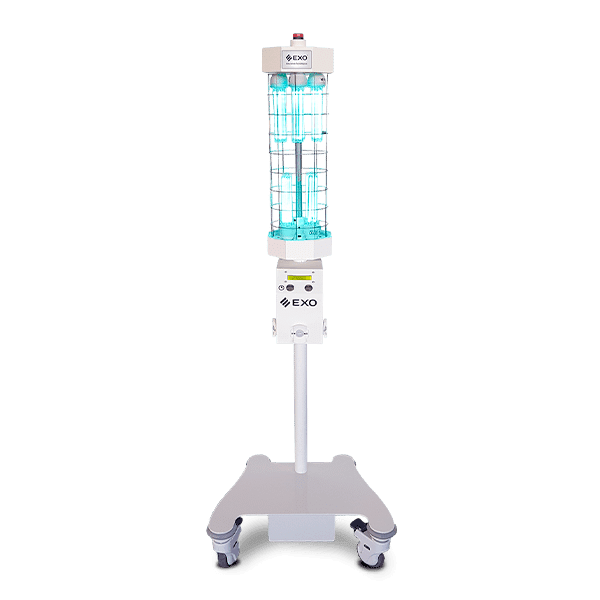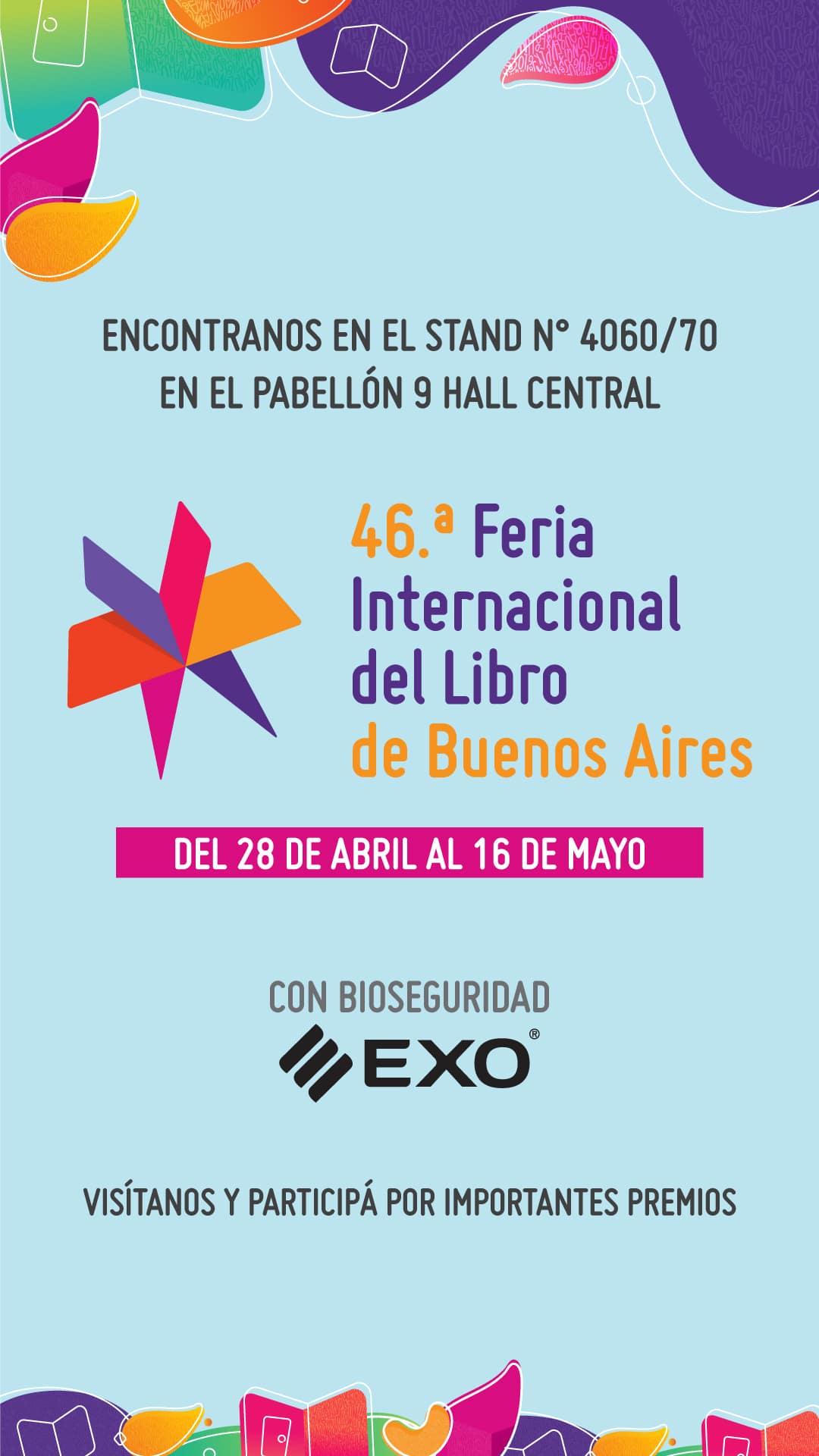 Participate for tickets for the 46th Book Fair